Nelug at the Wenham Museum
Tuesday, February 15 2011 @ 07:58 PM EST
Contributed by: Linda Dallas
Views: 5,041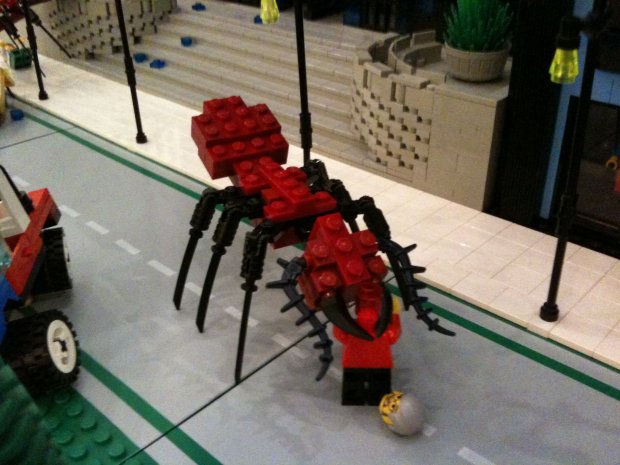 For the third year Nelug was invited to display at the Wenham Museum and we were happy to accept. So this past weekend we presented a train layout that included the ever popular carnival and a few things new to our Wenham layout. Visitors were treated to a city of towering skyscrapers, a fantasy castle, and a futuristic miniland city. And of course, there were trains. This year we had an interesting mix of steam and diesel engines, LEGO and custom designs, and 9volt and battery powered trains.
But what is this?...
The State Police have arrived to respond to a report of rock creatures invading a family's flower and vegetable gardens. Across the street, a T-rex has trampled through several backyards to reach the train tracks. The army has been called out to battle giant ants, the Ghostbusters are facing off against a supernatural marshmallow, and I am not sure whose side the Vikings are on. The castle is under siege by dragons of all shapes and sizes. Even the carnival is not safe. Two dragons are chasing each other around it's perimeter under the many watchful eyes of Ghidorah.
One thing is clear. The members of Nelug spent many Saturdays watching Creature Feature Double Feature.