Saturday, December 03 2011 @ 10:14 PM EST
Contributed by: Jonathan Dallas
Views: 4,837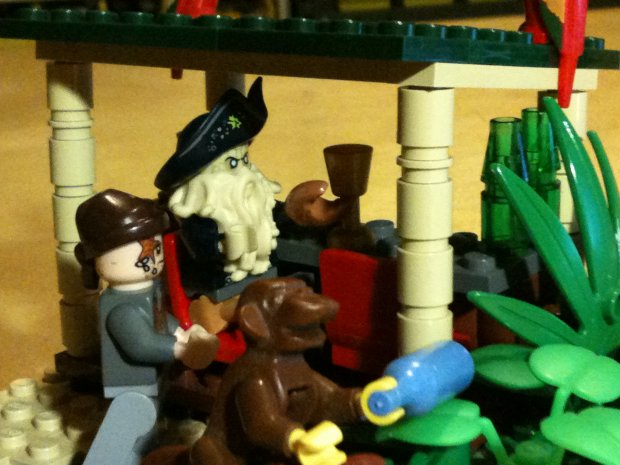 Captain, Captain, the Imperials are heading to the archipelego to take our treasure.
Relax.
Shouldn't we do something?
Sure, but we've got time. Their row boats only go two inches per turn. I can swim three times faster than that. Besides, the monkeys hate soliders and the gators are armor plated. Let see if they survive.
You know if we go there now, maybe we can steal someone else's treasure.
I have a better idea. Let's leave now and steal some treasure from the other pirates.
Sigh, such a better idea. I wish I had thought of it.