Eric Kingsley's LEGO® Pages
Scythe Squadron Mindfest Layout

Click on images to enlarge.

This is a collection of quick pictures I took of the Scythe Squadron Base that I plan on displaying at Mindfest as part of a larger Star Wars setup.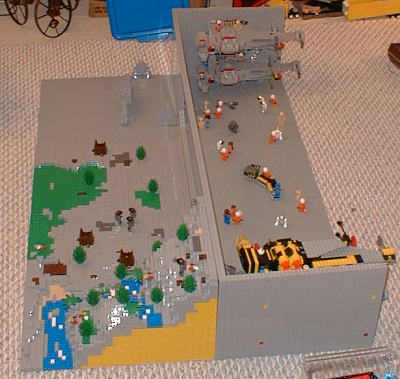 This Image does not enlarge.

This layout is 96 studs by 144 studs or 2 48x48 baseplates by 3 48x48 baseplates. 5 of the six modules are basically complete with the exterior section in the top left of this picture yet to done. This last section is done is going to be close as I have used up so much of my Gray.


This is the view from inside the hanger. As you can see I have 4 B-Wings. I still need to add alot of clutter to make this look more like a Rebel Base. At the moment it looks to neat and "Imperial" to me. You can see some small areas of clutter on either side of the Hanger entrance but it just isn't enough yet.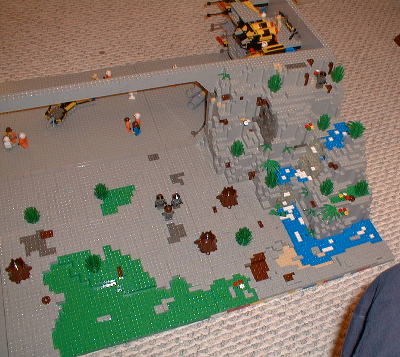 This picture shows the two (mostly) completed exterior sections. Notice the stream with 2 water falls made out of clear bricks I still have from my childhood. Many of these have yellowed quite a bit but they don't look too bad. Those old bricks from my childhood also worked well as filler.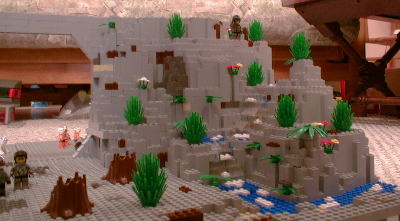 Here is another exterior picture from a more ground level perspecitve.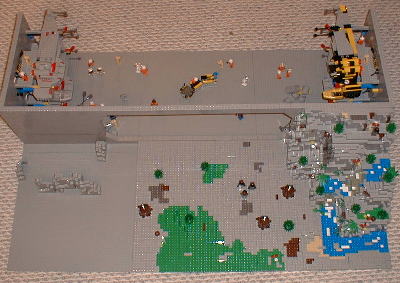 A view form high above.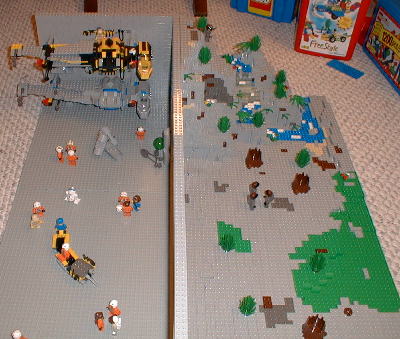 This view is down the center line of the layout.