New England LEGO® Users Group
This is an Unofficial fan created web site. The LEGO® Company does not sponsor, authorize, or endorse this site.
Eric Kingsley
Scythe Squadron Other Facilities
Back to Eric's Home Page


Eric Kingsley's LEGO® Pages
Scythe Squadron Other Facilities

Click on images to enlarge.

These are other Facilities in the Scythe Squadron base.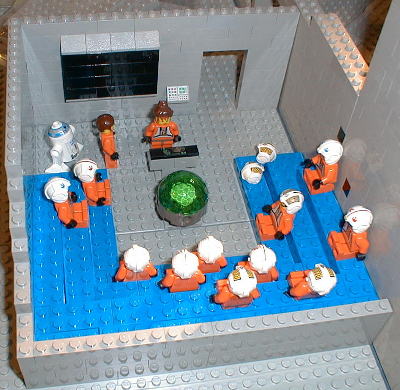 This is the Scythe Squardon briefing room. Here you will see the flat screen in the back and the Holo-projector in the center of the room. You will also notice one of the few R2 units assigned to Scythe Squadron. Because B-Wings have there own internal Astro-Navigational Computers R2 units are only needed for other tasks which include the calibration of the B-Wing Computers.