New England LEGO® Users Group
This is an Unofficial fan created web site. The LEGO® Company does not sponsor, authorize, or endorse this site.
Eric Kingsley
Scythe Squadron Vehicles
Back to Eric's Home Page


Eric Kingsley's LEGO® Pages
Scythe Squadron Vehicles

Click on images to enlarge.

The following are the different vehicles I have created for Scythe Squadron.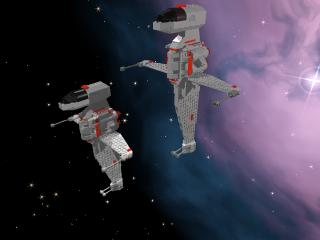 This is a Ray-Trace of my design of a B-Wing.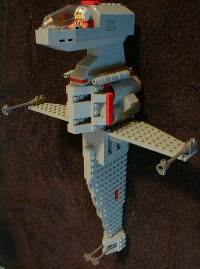 This is the first version of a B-Wing I came up with. I have made some minor changes to this design since this picture was taken. These changes are primarily to the Guns on the S-Foils and the central Engine area.


Here is another color scheme for my B-Wing (I call it a Bee-Wing :). The only changes I want to make to this is make all the Gray that is visible Black. Of course I cannot do this until they come up with Black 6x16 Wing plates. Maybe next year.



Here is a B-Wing in a Blue Color Scheme.