New England LEGO® Users Group
This is an Unofficial fan created web site. The LEGO® Company does not sponsor, authorize, or endorse this site.
Eric Kingsley
Town
Back to Eric's Home Page


Eric Kingsley's LEGO® Pages
Cars and Trucks

Here are 2 Semi's I created using slightly modified 3442 and 2148 kits for the cabs and trailers I created to match the cabs. These sets are the only mini-fig scale vehicles that I have found recently that I like and feel that closely resemble something I like. The primary changes to the cabs were to the front bumper to add guide sticks (don't know the official name but they give drivers a referance point so they don't run into things which of course is very important in a LEGO® world. I also added the two antenas to the top thanks to pictures on Larry Pieniazek's site.

The Yellow trailer is a refridgerated unit.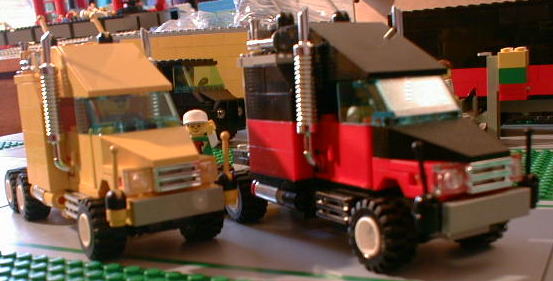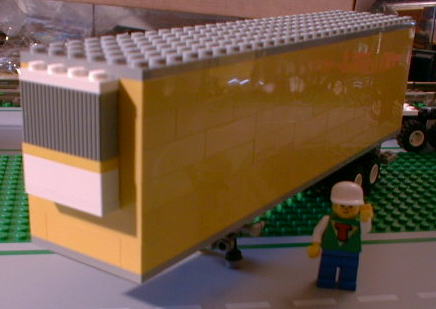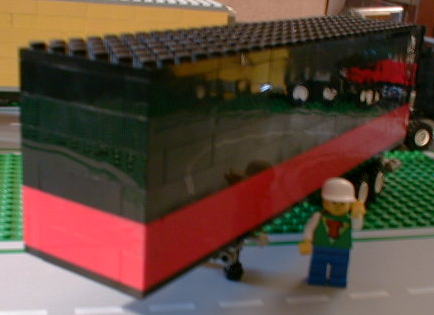 I tried a couple of different things to try and simulate doors on the trailers. The red trailer is supposed to simulate swing doors while the yellow is supposed to simulate roll-up doors.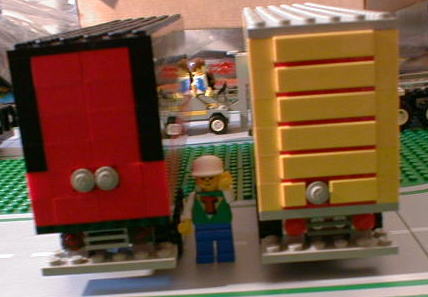 This is my attempt at a semi that would be used more for local runs. This ended up looking a little like Larry Pieniazek's "Mack" semi. This one is somewhat different in the front but there are similarities.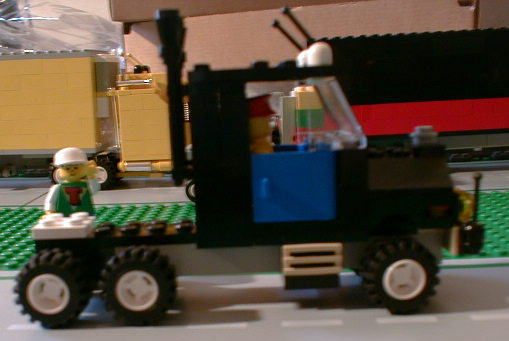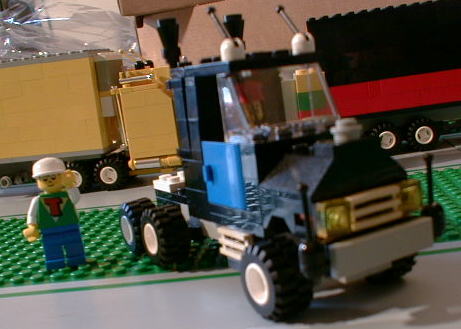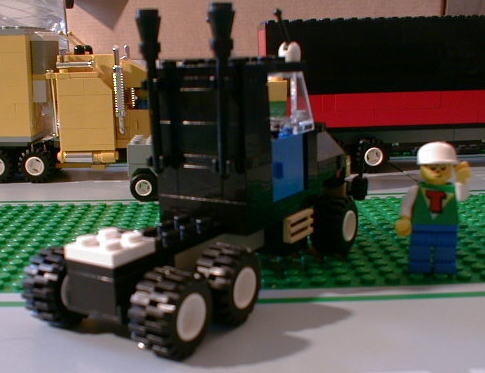 This is an armored truck that I tried to model along the lines of "Brinks" trucks. I was origionally inspired when I saw Tom Duggan's 6 wide Fire Engines which I just love. I just had to try a 6 wide vehicle and this is what I came up with. I am fairly happy with the model especially with the rear doors. Something, I can't decide what yet, makes me unhappy with this model so I will probably go back to it again sometime.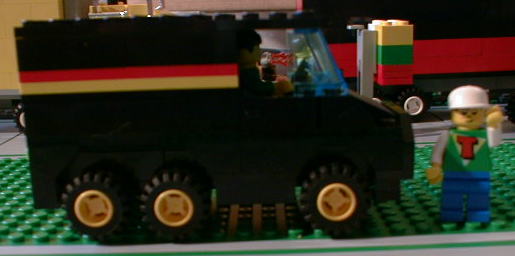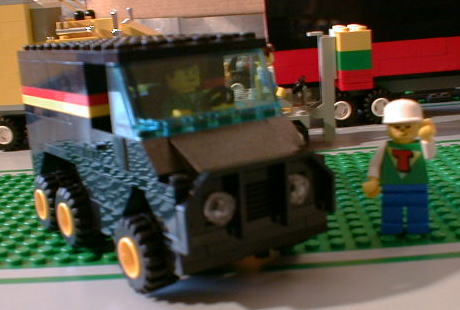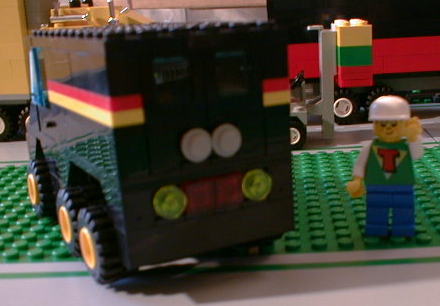 Here is an attempt at a fork lift. Nothing special but it works.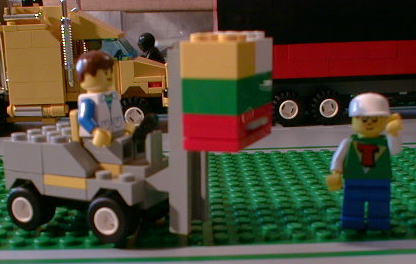 Obviously during shooting Timmy got on the nerves of at least one of our drivers.

Anyone know any good Truck Drivers? Please call 555-DRIV if interested in a good high paying job driving all over the country in a spacious 15 inch semi.